Management Team
Chad George, CEO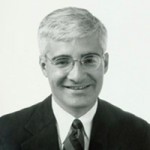 Chad George is CEO of WHR Holdings, LLC, holding company of Wilkinson Hi-Rise. He has served in this role since 2006, following a period of time as an advisor to the predecessor company.
Chad began his career with E.I. DuPont de Nemours & Company in 1980 as a financial analyst and went on to join the Allied Corporation, now Honeywell. Following his role as Director of Corporate Finance at Allied Corporation, he joined USAir, Inc. as vice president and treasurer and then subsequently joined Huffy Corporation as vice president and chief financial officer. In 1994, Chad co-founded an investment advisory firm focused on restructuring international investments. Clients included a Russian paper mill, a Brazilian internet provider, the Poland Growth Fun and Japanese manufacturers. During this period, Chad also served as an interim CEO of a manufacturing software company based in Tokyo, Alpha Brain Corporation. In 2001, he joined Loftusgroup where he advised a broad range of businesses to improve performance for shareholders. He also served as CEO of Viasource Communications, Inc. and Linc.net.
Chad graduated from the University of Pennsylvania with a bachelor's degree in economics and mathematics and received his master of business administration from the University of Chicago Graduate School of Business specializing in finance.
Michael Bracken, President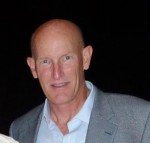 Michael Bracken is the President of Wilkinson Hi-Rise. In this role, Michael leads the company and is responsible for increasing revenue and improving performance of the organization.
Michael began his career as a field engineer for Schlumberger North America and was promoted to the manager of field services for Thailand, China, Japan, Taiwan and Indonesia. He subsequently became the vice president of operations for the South East Asia region. Following his roles abroad, he returned to Florida and became the construction manager for Bovis Construction. He held this position until 1995 when he became the vice president of sales for Hi Rise Recycling Systems, Inc. (Wilkinson Hi-Rise predecessor). In 1999, he sold Hi Rise and helped to establish the new Wilkinson Hi-Rise.
Michael graduated from Hobart College with a bachelor's degree in geophysics and received his master's degree in petroleum engineering from the University of Pau. He is a licensed mechanical contractor in Florida and California. In addition, he serves as a board member of NFPA 82: Standard on Incinerators and Waste and Linen Handling Systems.
Mark Kavulich, Vice President of Service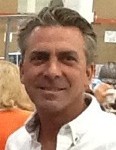 Mark Kavulich is the Vice President of Service and is responsible for managing customer service, dealer support and overseeing all service operations. He continues to serve as Florida Service Department manager.
Mark has 27 years of professional experience and began his career as a general contractor for Turner Construction Company in New York City for 13 years. He then worked for Boran Craig Barber Engel in Naples, and WCI Communities, Inc. before joining the Wilkinson Hi-Rise team in 2009 as the west coast Florida service manager. Mark was responsible for handling all onsite service calls, preventive maintenance services, new recycling equipment installations, and business development for the Florida west coast region.
He graduated from Lehigh University in 1987 with a bachelor's degree in Civil Engineering.
David Lesser, Vice President of Operations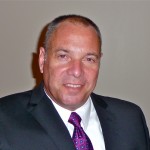 David Lesser is the Vice President of Operations of WHR Holdings, LLC, holding company of Wilkinson Hi-Rise. He started as Director of the Florida Business Division in March of 2006, and sequentially served as the General Manager of WHR's manufacturing facility in Acuna, Mexico, from 2010 to 2012. David currently oversees the Florida operations in addition to general corporate responsibilities.
David began his professional career with Schlumberger Oilfield Services, a division of Schlumberger Limited, in 1993 as a field engineer. He obtained more than ten years of progressive management experience within the organization in various positions to include service manager, account manager, and operations manager for extreme, remote locations – inclusive of Western Siberia, Russia, Turkmenistan, and Sumatra, Indonesia. In 2003, he relocated back to South Florida and joined Jaffer Associates Corporation as vice president of operations. David maintained strategic and operational oversight for the Rotary Drilling Division at Jaffer – the foremost commercial/industrial water well drilling company in Florida. In addition, he managed all customer communication, contracts, correspondence and financial administration within the division.
David received an appointment and attended the United States Naval Academy in Annapolis, MD from 1987 to 1989. He graduated from the Georgia Institute of Technology in 1992 with a bachelor's degree in mechanical engineering.
Dr. Stormy T.W.Hicks, Senior Advisor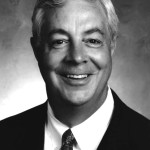 Dr. Hicks has over forty years of diversified global leadership and business experience at both senior executive and operational levels. He has lectured, taught and consulted extensively in the areas of leadership, organizational development/communications and "lean" manufacturing/healthcare (TPS) processing.
He has been President and CEO of Plasan Carbon Composites a Vermont based, automotive and defense industry supplier and President and Chief Operating Officer of J.B. Poindexter & Company, Inc, a Houston, Texas specialty vehicle, machining and composite material provider.
Formerly, he was President of ITT Industries, Automotive, Inc. and held Vice Presidential and General Management positions at Eaton Corporation. In both capacities he was responsible for global operations engaged in the design, development, and manufacturing of major OEM automotive components.
Prior to his involvement as a supplier to major original equipment manufacturers, Dr. Hicks retired from Ford Motor Company after 20 years of leadership at both the corporate and operating unit levels. His positions included that of Executive Director, Worldwide Logistics Planning, Procurement and Operations; Director of Global Supplier Development and numerous manufacturing roles.
Dr. Hicks holds a Doctor of Philosophy Degree in Organizational Communications (focus on leadership) from Wayne State University; a Masters Degree in Communications from Cornell University and a Bachelor of Science Degree in Engineering from the United States Naval Academy.
He has been a visiting lecturer at Cornell University and a guest speaker at Northwestern, Harvard and California State universities.
Dr. Hicks has been a member of numerous Boards of Directors, particularly in the areas of minority business development. He was the 2006 Recipient of the Native American Business Alliance "Man of the Year" award.
G. Sandy Diehl, III, Senior Advisor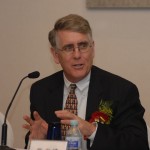 Sandy Diehl started SD Global Advisors in early 2012, following a 25-year career with United Technologies (NYSE: UTX) and its Otis Elevator business unit. SD Global Advisors works with Wilkinson Hi-Rise on strategies to increase their revenue, by focusing on globalization, product strategy and business development, as well as the execution of these new initiatives. He also has other clients in the building industry that include building equipment OEM's and real estate developers, who all share the vision for holistic system solutions and a sustainable future.
During his career at UTC and Otis, Mr. Diehl held several senior level executive positions. Prior to leaving UTC, he was the VP of UTC's Integrated Building Systems, an innovative initiative leading the collaboration of UTC's commercial business units (Otis, Carrier, UTC Fire and Security, and UTC Power) to serve major global projects and customers. In his last assignment at Otis Elevator, Mr. Diehl was Senior Vice President for Strategy and Development. In this assignment he was responsible for Otis' global marketing, business development, product management and communication functions. Mr. Diehl was an integral part of the Otis expansion in the China, India, and Middle Eastern markets, from 1997-2012. During his Otis career, Mr. Diehl held both line P&L management positions, as well as other senior level marketing and product development roles.
He holds a bachelor's degree in mechanical engineering from Cornell University, and an MBA from Harvard Business School.
Mr. Diehl currently serves as Chairman of the Board of Regents of the American Architectural Foundation (www.archfoundation.org) in Washington DC, and serves on the board and executive committee of ACE/Mentor (www.acementor.org).
>
Back to Who We Are