Florida Maintenance & Service
Wilkinson Hi-Rise has a robust service department covering all major metropolitan areas throughout Florida, including: Miami, Miami Beach, Ft. Lauderdale, West Palm Beach, Daytona Beach, Orlando, Jacksonville, Tampa, Sarasota, Ft. Myers, Naples, Marco Island, Tallahassee, and Pensacola. We offer the following services within these locations:
Compactor service and replacement
Trash chute & door replacement & repair
Trash chute cleaning
Retrofit automated recycling systems (TriSorters™, BiSorters™, Turntables)
Trash containers
Trash room deodorizing systems
Bio-enzymatic chute cleaning products
Design consulting services
Wilkinson Hi-Rise is focused on providing a full-service experience to its customers. Spare parts are readily accessible and product manuals are also provided to help understand functionality and troubleshoot should any issue arise.
Contact Mark Kavulich, Florida Service Department Manager:
Email: mkavulich@whrise.com
Phone: 954-342-4346
About Mark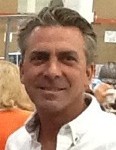 Kavulich has 27 years of professional experience as a general contractor including 13 years with Turner Construction Company in New York City, 6 years with Boran Craig Barber Engel in Naples, and 3 years with WCI Communities, Inc. In 2009, Mark became a Florida state licensed general contractor and joined Wilkinson Hi-Rise as the west coast Florida service manager. Mark was responsible for handling all onsite service calls, preventive maintenance services, new recycling equipment installations, and business development for the Florida west coast region. In May 2013, Mark was promoted to manage the service department for all of Florida. Mark's responsibilities currently include management of all Florida service customers, development of new business, management of all service personnel & staff, warehouse inventory management, and growth management of all Florida service businesses. He graduated from Lehigh University in 1987 with a bachelor's degree in Civil Engineering.
>
Back to Maintenance & Service